Posting an ACK after a long time. I fully appreciate the efforts of Prabhat in keeping this project alive at a time when there seemed few takers for these glorious sagas of our historical achievements and cultural roots. And I have also realised my folly in underestimating the impact it could have on the minds of not only the present younger generation but also the generations to come. This is much more than a mere blog and it should be taken as a mission and be accomplished with zeal, as Prabhat is already continuing to do with the help of many known and unknown contributors. I only hope other contributors and full members shall consider the thoughts and come forward to support the cause.

----------------------------------------------
Presenting now the story of one of the bravest soul of Indian history, Rani Lakshmibai of Jhansi. Here is what ACK says about this great daughter of India, who died young fighting the imperialistic british monarchy.
Rani (Queen) Laxmibai of Jhansi is today a symbol of the first organized Indian resistance to British rule. She was born (c. 1828) in a conservative priestly family, but she got an unconventional education including trained in martial arts like the boys of her age. Married to the King of Jhansi, a small principality in central India, she became the ruler when her husband died prematurely. She governed well and earned the respect of her people.At the time, British authority was well established in India, and had started taking over the independent principalities like Jhansi using legal loopholes. The Rani petitioned against such an attempt to the authorities in India as well as Britain, to no avail. About the same time a small rebellion among the Indian soldiers of the British army was developing into a full war for independence as many aggrieved Indian princes declared their determination to drive out the British. Laxmibai decided to cast her lot with the forces fighting the British.
In the battles that follow, she inspired her people and personally led the forces. When the enemy, partly through treason, gained footing in her fort, the Rani donned a man's attire and escaped to friendly camps. She succeeded in winning over the ruler of Gwalior and getting refuge in that fort. When the British turned their attention to the Gwalior fort, she again fought bravely but eventually fell in combat. Today, across many parts of India the memory of her last stand is celebrated with the iconic image of her on a horse, sword unsheathed, poised for attack.

Author: Mala Singh
Illustrator: Hema Joshi
Cover: Pratap Mulick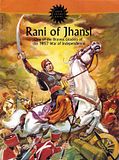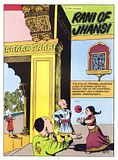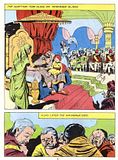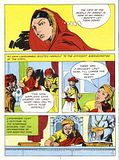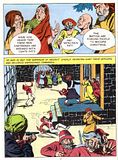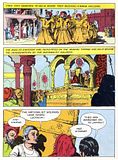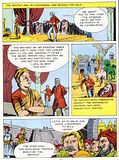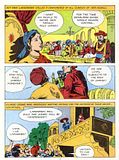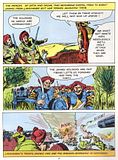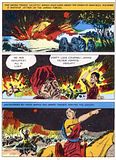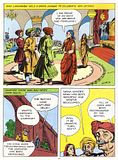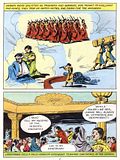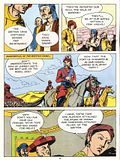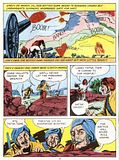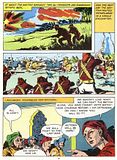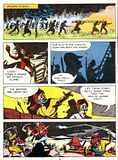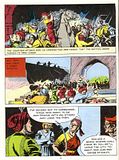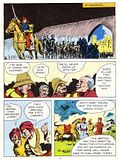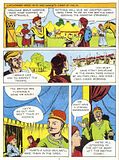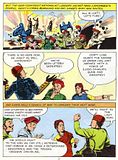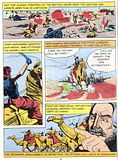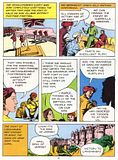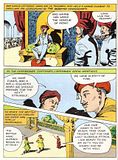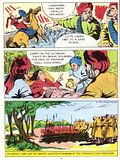 Download comic ACK_Rani of Jhansi
(34 pages, 1280 px width, 10.3 MB)